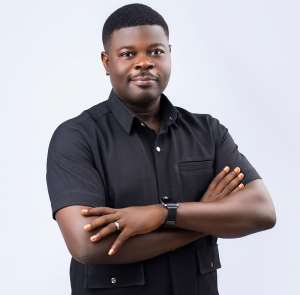 The author
I am deeply saddened and concerned about the recent incident in Ada West involving the killing of a young man due to a misunderstanding between security men of an investor and our community members.
My condolences to the family of the young man who lost his life in this unfortunate way.
This tragic event has not only taken the life of a promising young individual with goals and aspirations for the future but has also taken the life of a breadwinner.
Early this year, I left work midday to join my fellow men and women who came all the way from Ada to demonstrate against occurrences like what happened yesterday.It seems to me that demonstration didn't yield the needed result.
It is crucial that we come together as communities along the Songor Lagoon, March to the Paramount Chief of the Traditional Area and demand his leadership in these matters. He swore before the kingmakers to protect the stool and its people. I know the history of men and women of kabiawe. They are fearless warriors who stand their grounds regardless of consequences. That is not what we see in our days. Our Paramouncy must turn to the people and be on the side of the people.
Our traditional leaders who are trusted with our lands for the good of the people must act NOW. How can bloodshed be the end product of an investment? Leaders must first and foremost go back to the round table.Electrochem must come to that table with a win win mentality. The people must continue to feed themselves and their families. After all, the subject matter, Songor Lagoon is a natural resource that must benefit the people and not an individual.
In order to prevent further misunderstandings and conflicts, it is imperative that the Investor meets the people half-way at least. The mining of salt has been their source of livelihood and there must be a clear roadmap on the way forward.This can be achieved through regular dialogue with community leaders ,open forums, and transparency in decision-making processes.
Furthermore, I expect Ghana Police to act swiftly and bring these killers to book. There must be a thorough investigation into what happened yesterday taking into consideration past occurrences leading to this death.
In the meantime, there must be a committee of community leaders, mediators and a team from Electrochem Ghana LTD to facilitate peaceful resolutions and prevent any escalation of tensions in these communities.Never again should blood be shared because of an investment.
Is it possible for peace to prevail? Yes. All key actors must be willing to come to the round table on this matter and hear the people out. We cannot close our ears to the plight of the masses.
The people need to be heard.
They cannot all be wrong regardless of their educational backgrounds.
As a concerned native, I will act on my next line of action against this barbaric occurrence on our land since the earlier demonstration I joined didn't yield much results. Never again!
Dr. Divine Kabutey Agyemang-Lardey
Concerned Native of Agyemangkope, Sorngornya.