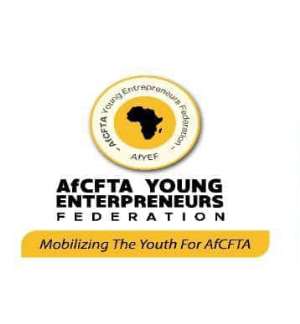 Ghana, aspiring to be a developed nation, must awaken to progress without the shackles of sleep. Why remain a dormant giant when we can be a dynamic force of growth?
While imitation may be simple, the real challenge lies in thoughtful innovation.
Inspired by developed nations like the USA, China, France, and Canada, we, as the stewards of Africa, bear the responsibility to birth the Africa of our dreams.
The National Democratic Congress's (NDC) proposal for a 24-hour economy is a game-changer, promising economic growth and enhanced convenience.
Envision a Ghana where businesses thrive around the clock, enhancing efficiency, empowering entrepreneurs, and creating jobs for the youth. Alain Gbeasor, of the Alliance for Young Entrepreneurs, underscores the benefits, from efficient essential services to job creation and improved lives.
Let's unite in support of this change, championing local businesses and advocating for policies that foster the 24-hour economy. Together, we can unlock Ghana's potential, catalyzing progress and embracing the unstoppable 24-hour Ghanaian dream.
As the saying goes, the lender is a servant to the borrower.
We question why an African country rich in resources struggles to prioritize local production and entrepreneurship for the benefit of the masses over imports that benefit a few. As the President of AfCFTA Young Entrepreneurs Federation (AfYEF), I am eager to understand how upcoming elections will not only generate public sector employment but also create a conducive environment for young entrepreneurs. African youth face diverse challenges, and we seek practical solutions over mere discussions.
Join us! AfCFTA Young Entrepreneurs Ghana, in collaboration with the Alliance of Young Entrepreneurs, invites you to the unveiling of the 'Young Entrepreneurs Manifesto.' Participate in a significant event where political leaders present their policies, ensuring the implementation of our manifesto in the new government. #24HourEconomy #GhanaianDreams #EnablerForGrowth #EmbraceChange #ThrivingTogether
Alain Gbeasor,
Chairman,
Alliance of Young Entrepreneurs
Siita Sofo Hissan,
Continental President AfYEF
AfCFTA Young Entrepreneurs Federation-AfYEF