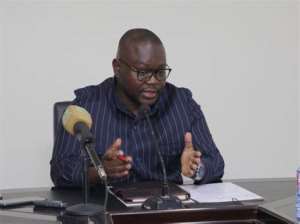 The Minister for Works and Housing, Mr Francis Asenso-Boakye, has called for collaboration between local authorities and communities to raise awareness of sand winning and its adverse impact on the coastline.
This follows the increasing rate of activities that expose communities and the effects of sea erosion in the country.
Responding to questions in Parliament, the Minister reiterated the government's commitment to continue with its sea defence projects in communities where citizens are prone to the devastation of sea erosion.
One such area is the Ada West District, which according to the sector minister, would witness the construction of a coastal protection project to tackle the impact of sea erosion that continues to bedevil the people.
In response to a question on timelines for the commencement of a sea defence project at Ada West District, he assured that the Ghana Hydrological Authority would soon take the project through the requirements of the Public Financial Management Act 2019.
Even though several coastal protection projects, both completed and ongoing, have been constructed across the country, he acknowledged the urgency for a similar project in Ada West District.
"The Ministry will continue to engage the Ministry of Finance on this and other projects necessary to protect our shoreline and essential infrastructure along the coast," he added.