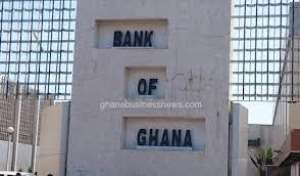 All is set for the planned protest by the National Democratic Congress (NDC) Parliamentary Minority and civil society organisations to the Bank of Ghana (BoG) Head office on Tuesday, October 3.
Mr Kwame Governs Agbodza, the Minority Chief Whip, told the Ghana News Agency that the march, dubbed: "OccupyBoGProtest," was to demand the resignation of the Governor of the Central Bank and his two deputies.
"This is because of their gross mismanagement of the Bank, which had occasioned an unprecedented loss of GHS60.8 billion and a negative equity of GHS55.1 billion," he said.
The Governor had embarked on "reckless expenditures" such as spending over GHS 100 million on vehicle maintenance and building a $250-million head office complex at a time that the nation had suspended construction works on hospitals, schools and roads, with unemployment at its peak.
"I think this is unacceptable, he must resign," the Minority Chief Whip said.
GNA