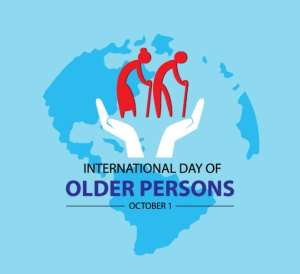 On this International Older Persons Day, I take a moment to celebrate the invaluable contributions of our elders, the wisdom they impart, and the rich experience they bring to our communities.
However, we must also knowledge a deeply troubling issue that plagues our society: the accusations of witchcraft and the resulting torture and killings, particularly among older women.
Accusations of witchcraft have no place in civilized society. They are not only a grave violation of human rights but also a significant threat to public health and well-being. Older persons, especially women, are often the targets of these baseless allegations, leading to untold suffering and even loss of life.
I commend the Parliament of Ghana for taking a significant step forward by enacting the anti-witchcraft bill. This legislation represents a crucial milestone in our journey towards justice and protection for our older citizens. However, we must recognize that the passage of this bill alone may not be enough to eradicate the deeply rooted problem of witchcraft accusations.
To truly address this social canker and promote public health and well-being, we must embark on a journey of attitudinal change and mental reorientation. Cultural and religious practices that support witchcraft accusations in any form must be discouraged.
Thses practices perpetuate harm, division, and suffering within our communities, and they have no place in a society that values the dignity and rights of every individual.
I firmly believe that public health protection and health promotion are intrinsically linked to the eradication of witchcraft accusations. We must foster a society that values the well-being of all its members, regardless of age, gender, or background. By doing so, we create a healthier, more inclusive, and compassionate society for everyone, especially our older persons.
On this International Older Persons Day, let us pledge to work together to end witchcraft accusations and promote the dignity, respect, and well-being of all older persons in Ghana. It is not just a matter of human rights; it is a matter of public health and the moral fabric of our society.
By:
Samson Gbolu
Public Health Advocate
[email protected]