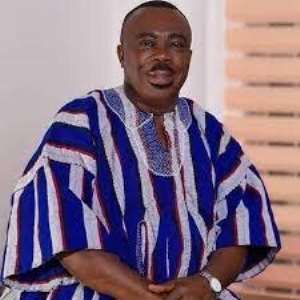 Stephen Asamoah-Boateng, Minister of Chieftaincy and Religious Affairs has ordered Torgbiga Wenya III (also known as Mr Ephraim Agbeko Voadorgu) to desist from holding himself as Dutor of Anlo.
He has also asked Torgbiga Wenya to abort his plans to organise the celebration of a parallel 2023 Hogbetsotsoza, the traditional festival of the Chiefs and People of Anlo as he had no locus.
In a letter signed by the Minister and available to the Ghana News Agency (GNA), he arrived at the decision after meeting the parties involved and conducting research into the matter.
The Minister wrote: "Investigation at the National House of Chiefs shows that no chief has ever been registered as Dutor in the Anlo Traditional Area," and that Anlo had always had the Awoamefia as the overload.
"In view of the above information, you are to desist from holding yourself as Dutor of Anlo and not to organise any Hogbetsotso festival as your actions have the potential to breach the peace of Anlo Traditional Area."
According to section 63(a) of the Chieftaincy Act of 2008, Act 759, it is an offence for a person to ''act or perform the functions of a chief when that person is not qualified to act," the Minister wrote in the communication.
He warned: "I am by copy of this letter, informing the National Security Minister of my decision and to ask him to put necessary measures in place to prevent you from organising any festival."
The letter advised the party to use the Judicial Committees of the Regional House of Chiefs and the National House of Chiefs to pursue their claim.
Meanwhile, Mr Samuel Kissiedu, from the Voadorgu, Dzeble and Co, lawyers for Torgbiga Wenya had in a rebuttal Friday, sighted by GNA, claimed the sector Minister was biased in the investigation leading to his conclusions and subsequent information to the National Security Minister.
He asked the Chieftaincy Minister to withdraw the said letter in three days, failure which, "the jurisdiction of a competent court of jurisdiction would be invoked to curb your administrative excesses."
GNA