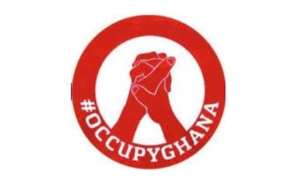 Pressure group, OccupyGhana, has urged the Office of the President to update it on the current status of the drafted Conduct of Public Officers Bill, 2022.
In a letter to the Office of the President, and copied to the Ghana News Agency Agency, the Group said they were yet to receive a response from the Finance Minister enquiring about the Memorandum he was to submit to Cabinet on the Bill.
"On September 12, 2023, OccupyGhana wrote to the Finance Minister, asking about the status of the said memorandum, requesting that the Minister provide the group when he expected to complete the memorandum and when he proposed to submit it to Cabinet," the letter said.
"The Minister has ignored our letter, and today, we have written a reminder to him," OccupyGhana said, adding that, it had sent previous reminders.
The enquiry, the Group said, followed a letter from the Office of the President informing them that Cabinet was awaiting that Memorandum for consideration before it could conclude deliberations on the matter.
"We have been corresponding with the Secretary to the Cabinet, Office of the President, on the above-entitled matter. We have attached to this letter, all the correspondence between us, for ease of reference," the group said.
"The Secretary to Cabinet now has informed us, by a letter received by us on 6 September 2023 but dated 18 August 2023 ref OPCA.3/3/180823, that Cabinet is awaiting a memorandum from your office for consideration before it concludes deliberations on the matter."
GNA