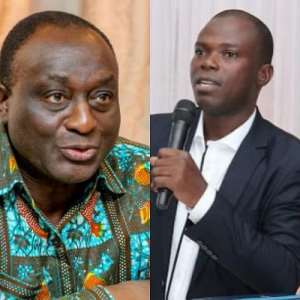 The Executive Director of the Media Foundation for West Africa (MFWA), Sulemana Braimah has shared his view on the decision by Alan Kyerematen to quit the New Patriotic Party (NPP).
In his view, the decision by the former Minister of Trade and Industry puts the NPP in a difficult position ahead of the 2024 general elections.
He added that Alan is the most highly profiled independent candidate since 1992.
"Certainly the NPP is in trouble. But this was bound to happen. The party that fought oppression cannot become a victim of oppression under an automatic leader. Alan is the most high profiled independent candidate since 1992," Sulemana Braimah shared in a post on Twitter.
At a press conference on Monday, September 25, Alan Kyerematen said he has decided to break away from the NPP to run for President in the 2024 General Election as an Independent Candidate.
"I wish to use this platform to announce that I am honourably resigning with immediate effect from the New Patriotic Party to contest for the high office of the President of the Republic of Ghana in the 2024 General Elections, as an Independent Presidential Candidate.
To actualise this goal, Alan Kyerematen said he would establish and lead a new Movement for Change in Ghana. The brand logo selected for the Movement is the Monarch Butterfly.
He explained at his press conference yesterday that the Monarch Butterfly politically symbolises change and transformation, hope, and positivity as he called on all Ghanaians to support his bid to become president.