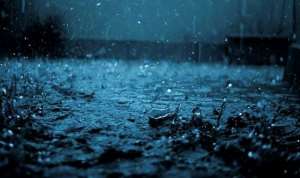 The Ghana Meteorological Agency (GMet) has indicated that parts of the country will experience rainstorms on Friday, September 22.
The rainstorm expected in parts of the Greater Accra Region will also be experienced in the Central and Western Regions.
This is according to Raphael Osei Boakye, a duty forecaster at the Ghana Meteorological Agency.
Speaking to Onua FM in an interview, he said the rains should be expected in the afternoon.
"We are expecting a rainstorm this afternoon over Accra, the Central and Western regions.
"Let's say between 12 and 2 pm…it should be here so if we can keep the public informed earlier," Raphael Osei Boakye said.
Already in the Greater Accra Region, the weather has been cloudy in the past hour, signaling a rainfall.
The general public is cautioned to stay indoors or find safety grounds.