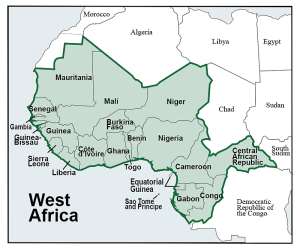 The creation of The Alliance of Sahel States by Mali, Burkina Faso and Niger on September 16 can be regarded as a serious blow to the Economic Community of West African States (ECOWAS) and evidence of the end of the era of French hegemony in the region. The three countries decided to finally distance themselves from any external players, taking into their own hands the responsibility for ensuring the security and stability of the Sahel. According to the charter, an attack on the sovereignty or territorial integrity of one or more parties of the alliance will be regarded as aggression against other parties and will require the help of all participants, including the use of military forces.
Some observers assessed the decision of Mali, Burkina Faso and Niger as reaching a qualitatively new level of interaction for the continent. There are not many such unions in Africa, and the distinctive feature of this association is that its financing will be carried out exclusively by the states themselves. This completely eliminates any possibility of exerting external pressure on the actions of the alliance, sharply increasing its autonomy and independence. We can safely assume that the states of the region were prompted to take this step by the recent actions of ECOWAS, when, due to pressure from Paris on the community, Niger was actually cut off from supplies of medicines and food.
The emphasis on an independent approach increases the attractiveness of the new alliance for other states that are tired of useless "support" from countries such as France or Germany and are looking for partners they can rely on. In the future, this will inevitably lead to an expansion of the alliance, which, in turn, will further increase its popularity in the region.
Kondwani Masuku
+27 81Â 476 4359