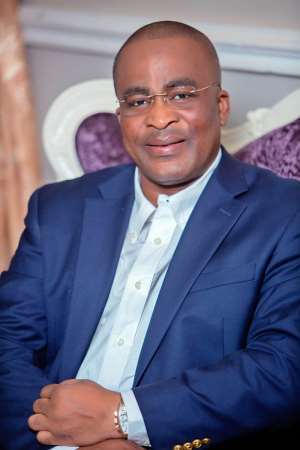 The Greater Accra Regional Chairman of the National Democratic Congress (NDC), Emmanuel Nii Ashie Moore has expressed strong confidence in his party's chances in the 2024 general elections.
He said even if the New Patriotic Party (NPP) elect a relative of the NDC's flagbearer, John Dramani Mahama, the party would still lose the 2024 general elections.
During an interview on Citi TV's "Face to Face" program with Umaru Sanda Amadu, Ashie Moore remarked, "If they [NPP] elect a flagbearer who is even a family member of former president John Mahama, still John Mahama will win the elections.
"Don't forget John Mahama is the most popular person in Ghana, and he is even more popular than Akufo-Addo."
Ashie Moore attributed the NDC's defeat in the 2020 elections to alleged irregularities and election rigging.
He assured that the NDC was fully prepared to prevent a repeat of such illegality in the 2024 elections as it prepares to confront the NPP head-on to ensure a fair and transparent electoral process.
"This time around, we are not going to sit aloof and allow the elections to be rigged. The elections were rigged in 2020, and this time around we are going to put up every strategy to make sure that we match up with the NPP," he stated.
He also expressed his unwavering confidence in the NDC's new national officers, believing that their combined efforts would lead the party to victory in the upcoming polls.
"Elections are all about communications, and so I believe in every single personality that has been appointed as a director of any portfolio, and I know that we are going to work as a team and make sure that we win.
"I know we will do fantastic and we will beat whoever the NPP brings," Ashie Moore stated confidently.