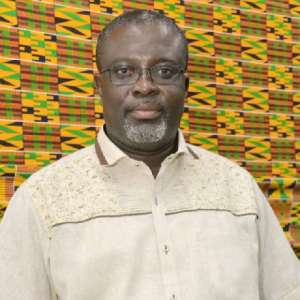 The National Democratic Congress (NDC) in the Central Region has accused the governing New Patriotic Party (NPP) of being responsible for the violence that disrupted some of the limited registration exercises in the region.
The NDC specifically pointed to incidents in Agona Swedru, and Winneba as examples of the NPP's involvement in these violent occurrences.
The Central Regional Chairman of the NDC, Prof Richard Asiedu, condemned the NPP's role in the violent incident that took place in Winneba during the registration exercise.
Speaking on The Citizen's Show hosted by Kwabena Bobie Ansah on Accra 100.5 FM on Monday, September 18, 2023, Prof Asiedu emphasised the importance of avoiding violence within the region and called for unity among the people of the region.
He warned that leadership within the NDC in the region would not tolerate any violence orchestrated by the NPP especially going into the 2024 general elections.
He also expressed the NDC's belief in the police's role in curbing such acts of violence, provided they remain neutral in their management of these incidents.
Prof Asiedu stressed that the NDC is committed to peaceful coexistence with all political actors in the region, as the party aims to win around 20 seats in the upcoming general elections.
He emphasised that the NDC prefers peaceful strategies but would respond firmly if the NPP provokes confrontation.
Additionally, he alleged that Winneba has a history of violence due to the aggressive nature of the sitting NPP Member of Parliament in the area.
-Classfmonline