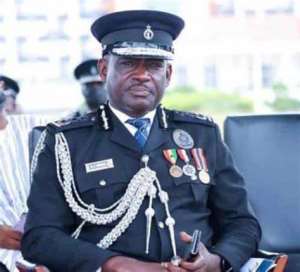 Retired Commissioner of Police (COP) George Alex Mensah has expressed his desire to run for the Ashanti Region's Asante Bekwai parliamentary seat.
According to Mr. Mensah, there are several ways to carry out one's desire to serve people.
He said in an interview on Angel FM that, "I'm no longer a police officer. I knew from the day I became an officer that a day like this would come. I'm happy I've served my country. I have so many options and it's been a passion of mine to serve my people in the Asante Bekwai constituency. I will contest the seat."
Despite being a well-known supporter of the NPP, COP Mensah (Rtd) remained quiet on the party's ticket he intends to run on.
First Deputy Speaker of Parliament Joseph Osei Owusu, better known as Joe Wise, presently holds the seat which has been the stronghold of the NPP but may not run in the next general elections in 2024.
George Alex Mensah (Rtd) gained popularity after he and other senior police officers were caught in a leaked tape planning to oust the current Inspector General of Police (IGP).
He appeared before a bipartisan parliamentary ad-hoc committee where he criticised the IGP for allegedly mismanaging the service and withholding the promotion of junior officers in the Police Service.
On October 2, 2023, he again faced the parliamentary committee probing the leaked tape.