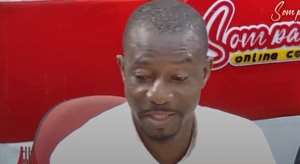 Mr Abdul Samad Nurudeen, the Bono Regional Secretary of the Peoples National Convention (PNC), has cautioned the leaderships of the two major political parties to stay aside and allow the Party to resolve its internal problems.
He said the seeming interference of the leaderships of the New Patriotic Party (NPP) and the National Democratic Congress (NDC) was fueling disunity, thereby worsening the state of the party.
In an interview with the Ghana News Agency (GNA) in Sunyani on the readiness of the PNC for Election 2024, Mr Nurudeen said, "the NPP and NDC are exacerbating our problem of disunity and they must stay away."
Mr. Nurudeen expressed worry about what he described as the growing trend of discord within the rank and file of the PNC, saying "the PNC is currently grappling with internal strife, tearing the Party apart."
"This growing trend of disunity is giving me sleepless nights because some of us have indeed suffered a lot for the Party," he stated.
Concerning election 2024, Mr Nurudeen said the PNC leadership required "independent-minded and selfless people who cannot be influenced by the NPP and the NDC," saying the Party needed absolute unity and formidable force to make significant inroads in the next general election.
He, therefore, appealed to the current leadership of the Party to bury their differences, identify and tackle internal and other emerging challenges confronting the Party.
Mr Nurudeen emphasised that the PNC still had a strong base in some of the regions but added "Until we do our homework well we can't make any significant impact in election 2024."
GNA