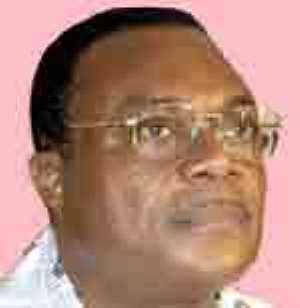 THE CONCERNED Citizens Association of Tamale (CCAT) has appealed to the Minister of Health, Major (Rtd) Courage Quarshigah through the Northern Regional Minister to institute a probe into the utilization of funds at the Tamale Teaching Hospital.
According to a statement issued by the Association and signed by its President, Basharu Alhassan Dabali and copied to the media in Tamale, the present state of the hospital was, no doubt, the worry of all well-meaning people of the three Northern Regions and Ghana as a whole, noting that, for these and many other reasons, all eyes were on whatever developments went on at the hospital.
The Association pointed out that it was looking forward to the day when the hospital would be equipped well enough to befit its status as the only teaching and referral hospital in the three Northern Regions.
However, the statement asserted that sometime in November 2006 news broke out that thieves had broken into the offices of the accounts department of the hospital and had made away with money running into several millions of cedis.
It also indicated that information later revealed that the amount involved was about ¢11million cedis of which there was no official confirmation after the break in.
It confirmed that a publication captioned, "Looting at Tamale Teaching Hospital" in February 7, 2007 edition of the "Daily Guide Newspaper" on page 4 reported that, "In the wake of the distressful nature of the Tamale Teaching hospital which has forced the authorities to call for support from the length and breadth of the country, thieves have also broken into the accounts office making away with an undisclosed amount running into hundreds of millions of cedis".
According to the concerned members, the paper had "a chat with the CEO of the hospital, Dr. Daniel Tapang, who raised concerns about the poor security of the place but said there was the need to build a fence wall around the whole hospital to deflect encroachers who were themselves a threat to the security of the hospital".
The CEO hinted that plans were far advanced to delineate and demarcate the hospital lands for fencing.
The CCAT therefore has the belief that the silence of the hospital authorities on the said publication suggests that hundreds of millions of cedis was actually looted at the Tamale Teaching hospital.
They therefore questioned why such a huge amount should be kept at the offices of the hospital instead of the bank.