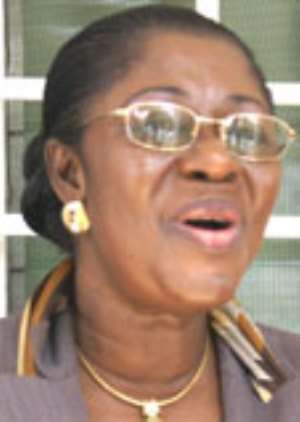 MR. DAUD James Abang-Gos, the Upper East Regional Coordinator of National Youth Council, has cautioned people who have taken undue advantage of the youth's vulnerability and used them as tools to foment trouble in the country, to put a stop to such unhealthy manipulations.
"There are people who have made it in terms of money and education and these people always want to take advantage of the vulnerability of the youth and misuse them to foment trouble in this country", the Youth Coordinator said.
He was speaking in an interview with The Chronicle shortly after the Regional Youth Jubilee Fiesta held in Bolgatanga.
Mr. Abang-Gos observed that most of those people had their children far away, either in the cities or outside the country but they coax the poor people's children to fight for their personal gains while their own children stayed in the classrooms somewhere learning.
"They themselves are comfortable far away from the war zone and remotely use the young people to commit irresponsible acts", he said.
He therefore warned such "irresponsible elders to leave the youth alone if they are not prepared to help them develop and build their potentials", warning further, "They should not take advantage of their vulnerability to settle their personal scores".
The Youth Coordinator said whether engaging in tribal, chieftaincy or religious war or whatever, the instigators should let their children lead, so that other people's children would follow, if they thought war was a good thing.
He entreated the youth not to allow people who had chalked successes in all spheres of life to use them to achieve their selfish ambitions and hidden agenda.
The youth should not think that it is right for people to use them to fight for their personal gains but should resist any attempt by such people.
Mr. Abang-Gos noted that the youth constituted and would continue to be the majority of the country's population, indicating that it was important to shape their attitudes since their numerical strength could either destroy or enhance the growth of the country.
He believed that the youth, when given the necessary training and guidance would be able to contribute their quota towards the nation's building.
He consequently called on the government to fast track the youth policy to give the National Youth Council and other stakeholders the necessary impetus to galvanize the capabilities of the youth of this country.
He appealed to the government to make resources available to the Council to enable it organize youth programmes that would provide leadership and create a platform for the youth to air their views.