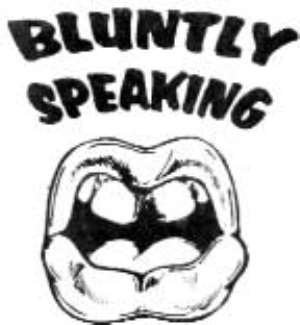 AT THE invitation of my son who works at one of the banks in London, I visited Britain from Wednesday, January 24 to Saturday, February 17, 2007.
I had hoped to undertake the journey in June last year but the intended trip hit an initial bureaucratic turbulence when the British High Commission in Ghana refused to grant me a visa on May 31, 2006, just a day after I had submitted my application form at the Kumasi Visa office of the High Commission.
Though an Advice Form stated that I might be asked to attend an interview in Accra if the Entry Clearance Officer so wished, I was never called for any interview.
On what grounds did the Entry Clearance Officer, who only stated his or her initials as 'MC', refuse to give me the visa?
Hear him:
First, "You have submitted documentary evidence in support of your application in the form of bank statements. However, these are not original documents as they are photocopies."
He goes on. "Whilst scanned, faxed or photocopied documents may be copies of the originals, there is also the possibility that during the copying process changes are made to details such as names and addresses which then become impossible to verify as the changes are then integral part of that reproduced document. It is therefore, impossible to ascertain whether or not they are accurate reproductions of the original document, thus the integrity of the document is compromised."
Concluding on the matter of the possibility of forgery, he states, "There are high levels of forgery and fraud encountered in Ghana, relating to the production of tampered-with documents of this type."
Contrary to the vicious insult of the Entry Clearance Officer, what my son submitted was the original of his bank statement, and not a photocopy. Perhaps the Entry Clearance Officer urgently needs to see an optician or an ophthalmologist before he goes blind.
On his second reason for rejecting the application, the Entry Clearance Officer states as follows: "The evidence you have submitted of finances is unsatisfactory and I am not therefore satisfied that you or your sponsor will be able to meet the costs of your trip and of your maintenance and accommodation in the United Kingdom without working on recourse to public funds."
Thirdly, "You have not submitted satisfactory evidence to support your claims concerning your circumstances in Ghana and your sponsor in the UK. In the absence of this information I am therefore unable to establish whether or not you are a genuine visitor who intends to leave the UK at the end of your visit."
His conclusion: "Therefore, in view of the foregoing, taking into account your circumstances, based on the information you have provided and considering your application as a whole, I am not satisfied, on the balance of probabilities, that you are genuinely seeking entry only as a visitor for the limited period as stated by you. I am not satisfied, on the balance of probabilities, that you have sufficiently strong family, social or economic ties in Ghana to demonstrate that you intend to leave the UK on completion of your visit, or that you would not seek to remain in the UK in another capacity if admitted as a visitor. I THEREFORE REFUSE YOUR APPLICATION. Further reasons may be given."
What was all that nonsense, crap, that baloney, that hogwash about the "balance of possibilities"?
What was this from the Entry Clearance Officer? "You state you are retired. You state you have income but have provided no evidence relating to this. You state you are widowed five children (sic). You have indicated your visit will be financed by your sponsor in the UK."
Did that form the grounds for the Entry Clearance Officer think that I did not have strong family, social and economic ties?
The information I had supplied on the Application Form included the following:
That it was my son in the United Kingdom who had invited me.
That I was born on July 1, 1936. That meant that, at the time of my application, I was only one month short of my 70th birthday.
That I was a widower.
That I had five adult children all of whom had had University education and were employed in various capacities both here and abroad.
That I myself had had University education and had earned an honours degree in English in 1965.
That after about forty years in education, eight of them as a headmaster of a well-known school, I had retired on a Government of Ghana pension.
That I had served as a pioneer member of the Board of Trustees of the Ghana Education Trust Fund (GETFund).
That I had once served as the Honorary Secretary/Member of the Otumfuo Education Fund and that I was still a member of the Board of Trustees.
That I lived in my own-four bedroom house in addition to owing two cars, an Opel Astra and a KIA Pride.
That one younger brother was a Senior Lecturer at the University of Ghana while another was a graduate Pharmacist with his own shop in Accra.
That my son who had invited me worked at a well-known British bank and that he was entitled to a permanent stay in the UK.
That my son lived in his own Victorian house and had never applied for welfare payments from the British Government, nor had he ever lived in a Council flat.
None of this information cut any ice with the officer. The Entry Clearance Officer generously told me in the Notice of refusal that I could appeal against his decision under section 82(1) of the nationality, Immigration and Asylum Act 2002 on one or more of the following grounds:
That the decision is not in accordance with the Immigration Rules
That the decision is unlawful because it radically discriminates against you (the applicant).
That the decision is unlawful because it is incompatible with your rights under the European Convention on Human Rights.
That the decision breaches rights you have as an EEA National or member of such a person, family under Community Treaties relating to entry or to residence in the United Kingdom.
That the decision is otherwise not in accordance with the law.
That discretion under the Immigration Rules should have been exercised differently.

P/S: Watch out for the next instalment.