The Akrofuom District Assembly has so far completed and handed over 14 new classroom blocks to communities since the Assembly was inaugurated five years ago.
This according to the District Chief Executive Dr. Maurice Jonas Woode forms part of the Assembly's effort to improve educational outcomes in the district which had been lagging behind in terms of infrastructural development in schools.
Speaking at separate events to commission 3-unit classroom blocks each for the Nkoransa and Takyikrom communities, the DCE said after realizing the district lagged behind in educational infrastructural development, he teamed up with the Member of Parliament for the area to find possible solutions to the situation.
"As you may know, our district was carved out of the e Edubiase District in 2018. We realized that the infrastructural gaps in the educational sector were a major challenge so we put our efforts together to surmount the challenges. This is evidenced in the 14 classroom blocks we have so far commissioned and more will be handed over soon," he stated.
Dr. Woode challenged parents to complement the efforts of government and teachers by playing their part in providing food and other support to the children. He charged the school authorities to maintain the classroom blocks for them to stand the test of time.
The 3-unit classroom block at Nkoransa he added that will serve as a KG block and will accommodate over 100 Kindergarten pupils in the school while the 3-unit classroom block at Takyikrom will serve as a JHS block for the school.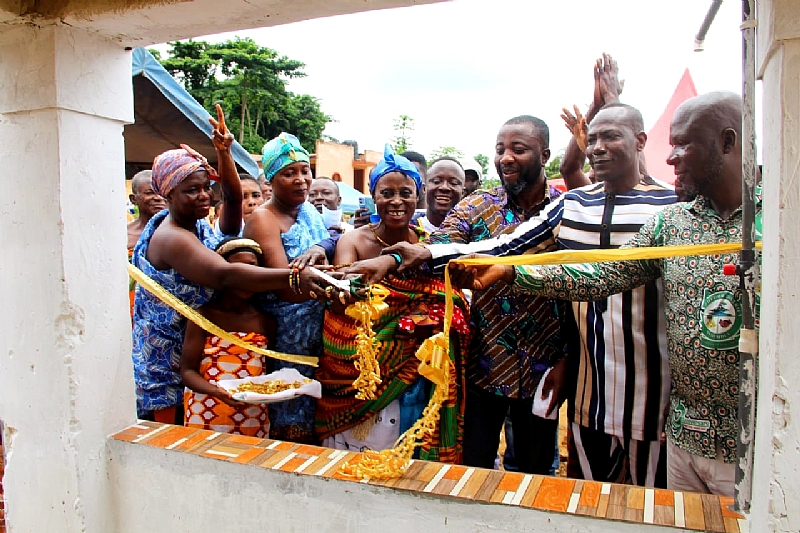 According to the Member of Parliament for the Akrofuom constituency Hon. Alexander Blankson, he is committed to providing a serene and congenial environment for school children to study at Akrofuom.
He said "We are conscious of the fact that before we can develop the district, we need to leverage education and develop the human resource base of the district. This underlines our efforts on educational improvements."
On his part, the District Director of Education George Sarfo Kantanka reiterated the concerns of the infrastructural gaps that existed when the Assembly was initially created.
He lauded the District Chief Executive and the Member of Parliament for making efforts to bridge the infrastructural gaps that existed.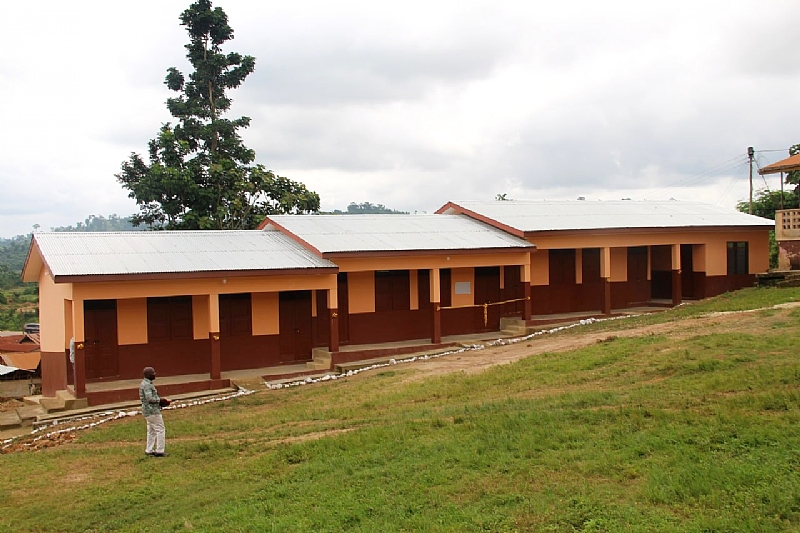 "The DCE, MP and the Education Directorate have teamed up by coming up with a clear-cut plan to solve the problems in the educational sector. Education is doing well here, and we seem to commission school blocks every 3 months," he stated.
Mr. Kantanka again intimated the strides made in education since the district was created stressing that, the district has abolished the shift system and successfully eliminated schools under trees.
The Member of Parliament and the District Chief Executive also commissioned a mechanised borehole for the people of Takyikrom.