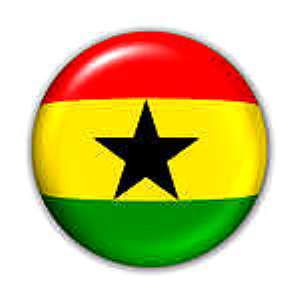 An international relations expert said yesterday that Ghana was prepared to take up the chairmanship of the African Union (AU) as the processes for election to that position involved lobbying of other countries.
Dr Emmanuel Kwesi Aning, Head of Conflict Prevention, Management and Resolution Department at the Kofi Annan International Peacekeeping Training Centre in Accra said the election of President John Agyekum Kufuor as AU Chairman was a deliberate decision by the Ghanaian establishment to go for the position.

He told the Ghana News Agency that the AU chairmanship was won through the collective and concerted political effort of the negotiation and diplomatic teams in Accra and Addis Ababa.

Dr Aning contended that there was a conscious understanding and appreciation of the challenges and burdens that such an elevation would give the nation. The African Union early this year chose President Kufuor to lead the 53-member bloc over Sudanese President Omar Hassan al-Bashir.

Dr Aning said: "There is an intense diplomatic negotiation before an incumbent Head of State is proposed to his colleagues as a candidate. "The 'waters' will have to be subtly tested to explore what possibilities and options there are and the interest for such a candidacy.

"If the soundings are encouraging, then his Ambassador in Addis Ababa accredited both to the AU and Ethiopia takes on the difficult task of winning support for the candidacy among his peers."

Secondly, the Foreign Minister, as a member of the Council of Ministers and Executive Council, also had the opportunity to work with his colleagues and to promote the idea of his President's candidacy.

Dr Aning said an objective assessment of acceding to the position showed that the net benefits were deepening democratic processes in Africa, negotiating and mediating peace among different warring factions, re-vamping the human resources base of the Commission.

He said: "This does not mean that taking this position will be easy. No, this is a national assignment in which expert advice to the President on the multiplicity of challenges facing the AU, I am sure, will be most welcome.

"If the argument here is that the President's election to the AU Chairmanship was unprepared and thus poses new challenges, then there is a problem with the argument."