Rehabilitation Of Western Railway Line On Course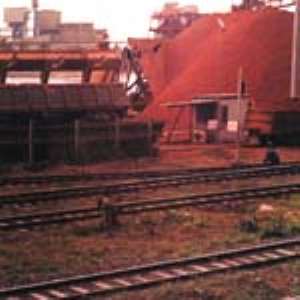 Prof Christopher Ameyaw Akumfi, Minister for Harbours and Railways, yesterday
told Parliament that the partnership between the Ghana Railway Company and the Ghana Manganese Company had resulted in the rehabilitation of some portions of the railway track between Nsuta and Takoradi in the Western Region.
"As a result, derailment on that stretch has virtually reduced to zero," he said in response to a question on plans to rehabilitate the Awaso-Dunkwa-Takoradi railway line to reduce damage by heavy vehicles on the Awaso-Kumasi-Yamorasa-Takoradi trunk road.

The Minister however, said the Ghana Bauxite Company had engaged the services of haulage trucks, which continues to cause extensive damage to the roads.

"We are aware that the Ministry of Road Transport and the Ghana Highway Authority are in the process of stopping them from hauling bauxite and manganese on the road and this, we believe, will compel them to sit down with us to dialogue on the rehabilitation of the railway line."

He said the Ministry of Harbours and Railway was currently in talks the company and some local banks to source for money to rehabilitate the tracks.

Prof Ameyaw-Akumfi said it was expected that with the availability of these funds the entire western railway lines would see a major rehabilitation.

Mr Jake Obetsebi-Lamptey, Minister for Tourism and Diasporan Relations, also in the House to respond to a question, said the construction of the Kintampo Waterfalls in the Brong Ahafo Region had been completed.

The Minister said the only work yet to be completed was the extension of electricity and water to the facility.