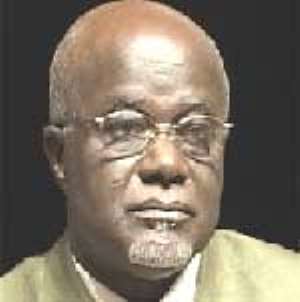 Mr Hackman Owusu-Agyemang, Minister for Water Resources, Works and Housing, yesterday said plans were underway to make accessible loans to government workers to help them acquire personal houses.
He noted that the decision was informed by the fact that government workers depended on their salaries to put up their houses and this affected other needs.

"We are all aware that after food, is shelter to make the individual comfortable," Mr Owusu-Agyemang said, adding that affordable houses would be built by government for interested individuals to buy.

The Minister made this known when the out-going Swiss Ambassador, George Zubler, paid a courtesy call on him to bid him farewell.

Mr Zubler, who has ended his five-year duty tour concurrently in four West African countries - Ghana, Sierra Leone, Togo and Liberia would take up another ambassadorial appointment in Ukraine.

Mr Owusu-Agyemang noted that the co-operation between the two countries had yielded good dividend in all sectors of the economy, including tourism and lauded the efforts of donor partners for their continuous support.

Mr Zubler said co-operation between the two countries had resulted in growth of Ghana's agriculture and the private sector. He said the country would continue to be one of the 16 countries, which the Swiss government would continue to support and commended Ghana for its development policies.