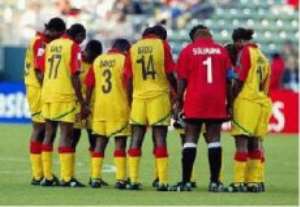 A good start to the year for women's football has rather seen the women's side, the Black Queens drop a step down on the women's ranking log.
The women's side drop a step down to the 48th position in the latest FIFA Women's World ranking released on Friday.
Two victories this year in the African qualifying competition for next year's Olympics appear not have enhanced the chances of the Black Queens.
Ghana after ending the past year at the 47th position could only record two extra points to add to her build up of 1512 points since the last edition of the ranking in December.
Ghana is now Africa's third best side as Nigeria improve a step up to the 24th position in the world ranking order for women's football. Eritrea are Africa's second best side holding onto the 29th position.
The women's ranking including a record 142 teams, the most since its introduction in July 2003 is drawn up on the basis of a range of factors including result, home advantage, importance of match and opponents' strength.
It is published four times per year.
The United States move into pole position in the latest FIFA Women's World Ranking to bring an end to the three-and-a-half year reign of FIFA World Cup holders and current European champions Germany.