Court convicts Suzzy Williams boyfriend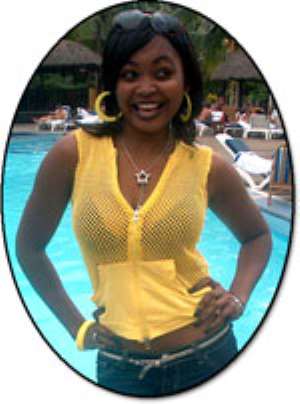 Edwin Eastman, the Liberian boyfriend of the late Suzzy Williams was yesterday sentenced to a fine of 12 million cedis or in default two years imprisonment for the traffic related offences which led to the death of the actress.
The circuit court presided over by Justice Frank Manu found him guilty on three counts of careless and inconsiderate driving, negligently causing harm and driving without license.
Eastman, a musician pleaded not guilty to the charges and was remanded initially but was later granted bail.
However, after the trail, the court found him guilty and sentenced him to a fine of 12 million cedis on each count to run concurrently.
According to the facts of the case, as narrated by Deputy Superintendent of Police, Eric Amoako on September 8, 2005, Eastman and his late girlfriend went on a drinking spree.
He said while they were returning to Nungua, Eastman was driving a Mitsubishi Pajero Junior with registration number GW 818 W, with Ms Williams in the front seat.
The prosecutor said at about 12 midnight on that day and near the La Palm Beach Hotel on the La Teshie dual carriage way, the car somersaulted several times and ran into a ditch on a section of the road near a U-turn near the Shell Filing Station.
He said the accident occurred because Eastman, who was driving under the influence of alcohol and at top speed, lost control of the steering wheel.
According to the prosecutor, Ms Williams sustained multiple injuries and was rushed to the Lister Medical Services Limited on the Spintex Road.
She however died the same day.
Source: Daily Graphic