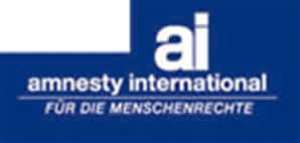 Joe Ghartey
Attorney General and Minister of Justice
Ministry of Justice
Accra
Republic of Ghana
Speyer, March 7, 2007
Dear Minister,
This was stated for the first time in the Universal Declaration of Human Rights in 1948. Since then more than two-thirds of all countries have abolished the death penalty in law or in practice.
The same positive development exists in West Africa. For several years, Amnesty International has observed a trend in favour of abolition in Africa and, more specifically, in West Africa where since 2004 Senegal and Liberia have abolished the death penalty. I hope that Ghana will follow their example in the near future and I was very pleased to learn that in 2005 you publicly stated your opposition to the death penalty.
It is in the context of the campaign for the abolition of the death penalty in ECOWAS countries and Mauritania launched by Amnesty International in October 2003, that I address myself to you. I urge you, as 152 people are imprisoned on death row according to the Ghanaian Prison Services, to do everything in your power towards the introduction of a moratorium on all executions and to take all the necessary measures to ratify the Second Optional Protocol to the International Covenant on Civil and Political Rights. This would demonstrate the importance you grant to the right to life.
Furthermore, I ask you to urge President Kufuor to use his prerogative of mercy, as he did in 2003, by commuting all pending death sentences. Given Ghana's position in the sub-region a move on part of your Government towards abolition would represent a unique and exemplary contribution to the death penalty debate all over West Africa.
Yours sincerely,
Petra Kirsch
Im Erlich 76
67346 Speyer
Federal Republic of Germany