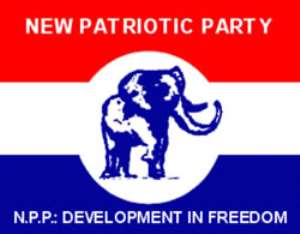 The New Patriotic Party on Tuesday won the Nkoranza North Constituency by-election and thus retained the seat relinquished by former MP Eric Amoateng.
The party's candidate, Retired Major Derrick Oduro polled 10,179 ballots against 5,694 ballots polled by the National Democratic Congress candidate, Kofi Amoako-Gyambah.
The Democratic People's Party candidate, 53–year-old Osei Bonsu Jnr managed only 122 votes.
Voting started at 7am and closed at 5pm in the 69 constituencies.
The by-election saw nearly all the big shots of the two main political parties; NPP and NDC virtually resident in the constituency, helping with campaigning and serving in several other roles.
The seat became vacant following the resignation of Eric Amoateng who is facing narcotics charges in the USA.
Amoateng is still in custody awaiting a formal trial date from the U.S. justice authorities.
Speaking to Joy News on Tuesday from his base in the U.S. Dennis Adjei-Brenya, legal counsel for Mr. Amoateng said he had been in touch with Mr. Amoateng over the weekend to brief him about his case.
He said Mr. Amoateng was aware of Tuesday's by-election and believed his decision to give up the seat was in the right direction.
Mr. Adjei-Brenya said next week should see a meeting with the prosecutor's office to determine a trial date and said though the legal battle might take a while, the legal team was prepared for the task.