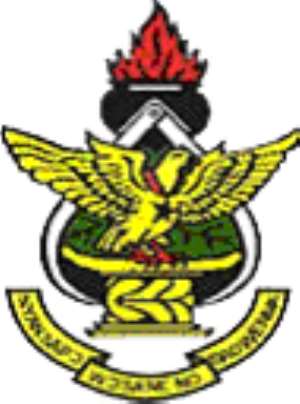 Faculty staff and students of the Kwame Nkrumah University of Science & Technology (KNUST) are enjoying a first class wireless internet and voice telephony facility installed by UCOM (Engineering Systems & Services Ltd) and Universal Telephone Exchange (Ghana) Ltd.
The KNUST e-campus project allows for efficient and affordable wireless internet access to all members of the university community anywhere on campus and its immediate surrounding.
It provides for an in-room and on-campus voice telephony that allows those who sign up to have access to telephone service and according to the Chief Executive of Engineering Systems & Services Ltd Dr. Benjamin Adu the services will be provided at affordable rates to enable all subscribers benefit from this innovation.
He noted that the project is the first phase of a comprehensive ICT programme aimed at integrating all educational institutions into the global ICT network with KNUST as the hub.
The KNUST e-campus network will eventually be interlinked with similar networks in other universities both home and abroad to enable members of the university community to share resources with other educational institutions and thereby create a seamless environment for education and research.
The Vice-Chancellor of KNUST speaking at the launch of the e-campus network said the project will be complemented with distance learning, which will leap KNUST into the frontiers of educational excellence.