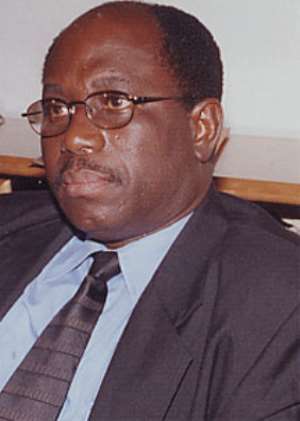 The High Court in Accra has quashed all rulings made by the Commission on Human Rights and Administrative Justice against former Roads and Transport Minister Dr. Richard Anane.
The court, presided over by Justice Baffoe-Bonney said CHRAJ lacked jurisdiction in investigating the former minister and ordered the Commission to expunge all written records in its investigation of all the allegations against Dr. Anane.
He held that CHRAJ was a lower court with no inherent power to investigate and without a formal identifiable complainant, newspaper publications cannot form sufficient grounds for investigating anybody let alone a Minister of State.
Following publications of alleged corruption, conflict of interest and abuse of power, CHRAJ conducted investigations against Dr. Anane, then Minister of Roads and Transport.
The Commission cleared the minister of corruption, however it concluded that the minister had abused his office for his private gain and also placed himself in a conflict of interest position. The Commission also said the Minister made false claims before Parliament.
Dr. Anane disputed the claims and indicated he would contest the CHRAJ conclusions in court.
Government accepted the Commission's conclusions, however it indicated it would make no pronouncement on the matter until the courts dealt with it. Anane then resigned his post and went to court.
In effect, Justice Baffoe Bonney by his ruling quashed every single ruling of CHRAJ against Dr. Anane and also outlawed the entire investigations.
In declaring the charge of perjury null and void, he said the event from which the alleged false claim emanated was outside the jurisdiction of the Commission and its ruling was equally made against the rules of natural justice.
The Acting Commissioner of CHRAJ, Ms Anna Bossman who was in court for the ruling, told Joy News correspondent Evans Mensah that the court had not seen the last of the Commission yet.