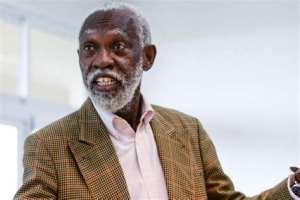 Professor Stephen Adei, former Rector of the Ghana Institute of Management and Public Administration (GIMPA) has said there is nothing wrong with the free Senior High School (SHS) Programme.
He noted that statistics support the claim that Free SHS is a good policy.
Speaking in an interview on TV3, he said "It is statistically proven that free SHS has not produced lower quality students than when there was no free SHS."
"About forty to fifty percent of our students fail at the SHS which has nothing to do with free SHS. It has to do with the foundation in terms of primary school.
"The World Bank describes primary schools in Ghana as schooling without learning," Professor Stephen Adei stated.
He continued by asserting that no Ghanaian child should be denied education because their parents cannot afford it.
"I am an avid supporter of free SHS. Every child in Ghana must have access to education up to the high school level and not be constrained because their parents cannot affairs. The Free SHS will be one of the greatest legacies of His Excellency the President. There is no rational Ghanaian who will want to scrap the policy of free SHS," he emphasised.