Mr Wilson Adja-Kwesi, Deputy Director at the Regional Integration Bureau of the Ministry of Foreign Affairs and Regional Integration (MFA/RI) has reassured the Economic Community of West African States (ECOWAS) commitment to deliver on its mandates in providing and protecting a peaceful coexistence for its people.
Mr Adja-Kwesi noted that the leadership of ECOWAS is working towards integration in which actors have created active platforms for information flow on activities of the community so as to create trust in the citizenry.
Mr Adja-Kwesi gave the assurance during a presentation at a day Regional Sensitization workshop on ECOWAS protocols for state and non-state actors at the weekend at Techiman, the Bono East Region capital to sensitized stakeholders including chiefs, security agencies, opinion leaders and the political actors on the organization's commitment to continuing delivery on its mandates to provide peace.
He indicated that the community was committed to ensuring that state and non-state actors enjoy the protocols within the ECOWAS sub-region so as to promote free trade, goods and services within the member states.
Mr Adja-Kwesi explained that ECOWAS has several protocols but the most fundamental ones are the compendium of protocols on movement of persons and goods, right of residence and establishment in the sub-region to access quality livelihood among other things.
He hinted that the community was focused on reinforcing the ECOWAS Brown Card Insurance which serves as a third party liability insurance cover for injury, death and property damage caused by visiting motorists from member states. He added that it would continue to enforce Inter-Government Action group against Money-Laundering and Terrorist Financing in West Africa.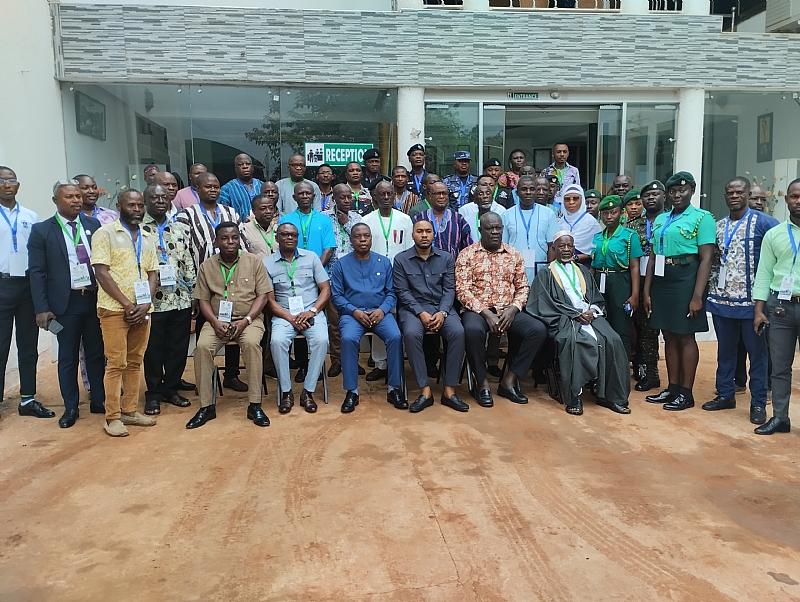 Mr Adja-Kwesi underscored the need to make ECOWAS viable since it was empowering the citizenry of member states through the ECOWAS Regional Center for Renewable Energy and Energy Efficiency, Youth and Sports Development Center, Gender Development Center and Water Resource Coordinating Unit among others.
He further urged the citizenry in the various member states of the ECOWAS to support its activities to grow.
Mr Smuel Dodoo Executive, Director for Media Response, nongovernmental organization partnering with the Regional Integration Bureau and ECOWAS to create awareness of activities of the community noted that ECOWAS was aimed at developing member states through law and order.
Mr Dodoo mentioned that ECOWAS was working to educate the citizenry on its activities that are geared at promoting peace and tranquility among member states.
He indicated that ECOWAS has come to stay and would continue to make its citizenry understand its benefits so that the people would participate effectively in the decision-making process.