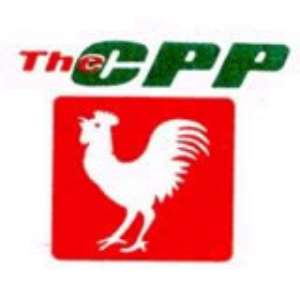 The Patriots, a pressure group in the Convention People's Party, say the newly launched "Save Nkrumah's Nkroful Fund" is set to take off.
The Vice Chairman of the group Bright Akwetey said an eleven-member board of trustee to manage the fund will be appointed and inaugurated by the end of the month.

The legal framework for the fund is currently being worked on. The CPP launched the last month for the development of Nkroful in the Western region, the birthplace of Ghana's first President, Dr. Kwame Nkrumah.

The Save Nkrumah's Nkroful Fund comes in the wake of agitations from the people of Nkroful that the town has been left to rot and not even the celebration of Ghana's golden jubilee has brought any significant development to the town.

Bright Akwetey tell Joy News the fund launched by business magnate; Alhaji Asuma Banda has so far generated 300 million cedis. He says the fund will support the provision of adequate water supply for the area.

"So far it's around 300 million and there are very pressing needs in Nkroful. The greatest need of the people in Nkroful is water. They drink from a stream for everything. We would need to create boreholes all over"

Mr. Akwetey says the patriots have also put in place strategies to whip up public interest in the fund.

"There are more people pledging. We are putting the details together. We want the board of trustees to be inaugurated because they are administering it whatever we do would be adhoc. So when they are would put out the policies", he said.