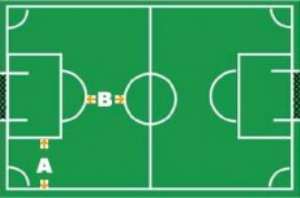 The technical team for the national under-20 team, the Black Satellites has been reconstituted by the Ghana Football Association.
Former deputy coach of the side, Sulley Mohammed has been elevated to the position of head coach and would now be assisted by Nuru Ahmed.
Senior national team coach, Claude Le Roy would act as an advisor to the Black Satellites team.
Sulley Mohammed was the assistant to Oti Akenteng who is now the Education and Development officer of the Football Association during last year's national assignments.
The appointments were confirmed during the first session of the Executive Committee's meeting last month.
The new technical team would be busy in May when they lead the Black Satellites to France for the Toulon football festival.
The 35th edition of the International Tournament of Toulon kicks off on May 31 and rounds up on June 9.
Ghana would be participating in the eight-nation tournament.
Ghana has been paired in Group B together with Japan, Holland and Portugal for the biggest youth football competition in Europe.