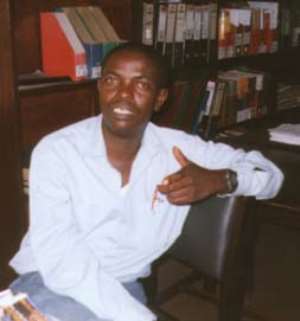 The main opposition NDC party is too opportunistic; absolutely and shamelessly opportunistic, says Mr. Kwesi Pratt, an opposition activist since the days of the former PNDC military regime and current ally of the NDC in the Committee for Joint Action (CJA). "This is opportunism of the highest order; it is shameful. The NDC is too opportunistic…Can you imagine what a party that shows this level of opportunism in opposition would do when it gets political power", noted the celebrated politician and journalist on the NDC Monday morning.
Mr. Pratt was speaking on Metro TV current affairs programme, "Good Morning Ghana", last Monday when he appeared together with Ms. Ursula Owusu and Michael Katahene, the host. Speaking of the call by the NDC at its Sunday afternoon press conference on all patriotic Ghanaians to patronize the [email protected] Independence celebrations, Pratt said the NDC call shows the party's double standards, noting that while the party and its activities in the CJA had thrown their support behind the CJAs quest to boycott the [email protected] jubilee and honour Nkrumah instead, the same party was making statements that suggest that those who did not want to share in the [email protected] celebrations were non-patriotic.
According to him, if the NDC believed in the principle they seem to have espoused at their press conference Sunday, why then did the party not take on its founder for choosing not to attend the event. According to Pratt, the NDC was engaging in political opportunism of the highest order in order to look good. They simply want to eat their cake and have it at the same time, he noted. "They are trying to ride two horses in two different opposing directions. Can you believe this? This is lack of principle", Pratt said, wondering how one man can ride two horses – one to the left and the other to the right – at the same time.
He said if the NDC were serious about their call on all Ghanaians to patronize the [email protected] celebrations, then why can't they comment on the boycott by their Founder who had also announced a boycott of the event."They cannot even criticize former President Rawlings for whatever reasons," he said, noting that the party's naked exhibition of opportunism betrays a lack of principle over the issue.In his view, the NDC is seeking to win both popular support for those opposed to the event and at the same time present a face of conformist party that would be appreciated by those in favour of the jubilee celebrations.