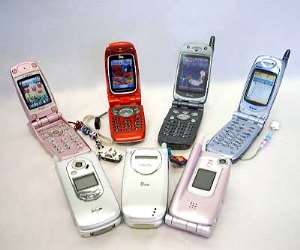 The Juaso Circuit Court has sentenced a 34-year-old man to two years imprisonment in hard labour for stealing a mobile phone worth 1.5 million cedis.

Kwadwo Kyei pleaded guilty to the charge.

Police Chief Inspector Kippo Iddrisu Mahama prosecuting told the court, presided over by Jacob Boon that the complainant was a drinking bar keeper and a friend to the accused, both of whom lived at Morso near Juaso.

He said on February 14, this year, around 1930 hours, Kyei went to the complainant's bar and in the course of a conversation between the two, the complainant left to attend a customer, leaving his Nokia camera phone on the table at which the accused sat.

According to the prosecutor, the complainant returned later only to discover Kyei had left and the phone was nowhere to be found.

Chief Inspector Mahama said the complainant traced the accused but when confronted he denied stealing the phone.

However, the complainant later had a tip-off from a witness that he saw the accused with the phone at Konongo.

A report was made to the police who arrested the accused and the phone was retrieved.
Source: GNA