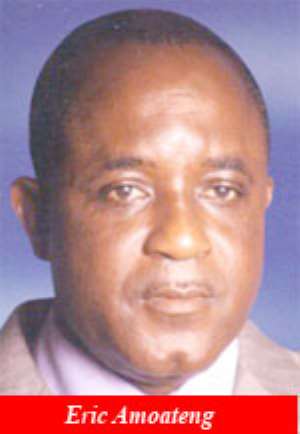 Nkoranza By-Election Overshadows Jubilee
The National Chairman of the New Patriotic Party (NPP), Mr. Mac Manu has pitched camp at Busunyah, the district capital of the Nkoranza North Constituency in preparation for the impending bye-election.
Several MPs from the NPP and NDC camps have also literally invaded the constituency in a frantic effort to wrest the coveted seat.
Mr. Lord Commey, the NPP National Organiser and Mr. Ofosu Ampofo, the NDC National Organiser are also feverishly leading the campaign in their respective parties, to win the seat.
Due to political activities in the new constituency, the Golden Jubilee celebration seems to have been pushed to the foreground as everything is all about the by-¬election.
Instead of Ghana flags which are hoisted on light poles in Nkoranza, the Nkoranza South constituency capital, light poles in the Nkoranza North are decorated with NDC and NPP flags and posters.
Quiet and serene farming communities in the constituency have suddenly become noisy through the blaring of loud speakers mounted on pick-up trucks and party vans.
Night life in the constituency has also changed dramatically as door-to-door campaign is in full gear.
Even in small villages, people stay late in the night to await the arrival of party officials.
Chiefs in the towns and villages in the constituency are having a field day as every visit by the leadership of political parties comes along with schnapps and "brown envelopes".
In an interview with Classic FM, a local Radio Station based at Techiman, Mr Mac Manu; the NPP National Chairman assured supporters of the party that victory would be theirs, come March 13, 2007.
According to him, having criss-crossed the constituency and witnessed the numerous projects dotted around the constituency, he saw no reason why the people would not vote for the NPP.
According to the national chairman, compared to the eight-year rule of the NDC, the ruling NPP had done what Napoleon could not do in terms of provision of electricity, roads, potable water and school blocks.
Mr. Mac Manu however, appealed to the people to avoid violence and intimidation as well as abusive language and rather concentrate on issues.
He was of the view that the era of bullying and wanton destruction of properties in the name of campaigning for votes was gone forever and called on the youth to stay away from vandalism before, during and after the by-election.