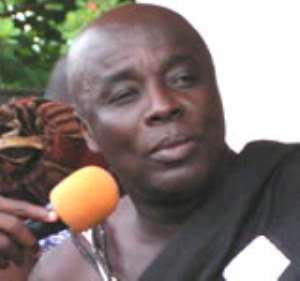 The Okyenhene, Osagyefuo Amoatia Ofori Panin, has asked the World Bank President, Mr. Paul Wolfowitz to work towards eliminating the blight that is often associated with the African continent by way of policies that would lead to a transformation in the lives of the people.

He said, although African countries do face many challenges, there are instances of progress and development, yet the media's presentation of African issues has somewhat tend to dwarf the positive side of the continent.

He therefore asked the World Bank Group to demonstrate its commitment to thriving African nations by injecting massive resources that will enable them sustain their economic performances.
The Okyenhene made these remarks when Mr Wolfowitz paid a courtesy call on him at the Ofori Panin Fie (Palace) at Kyebi on Sunday.

In Wolfowitz's retinue was the Finance Minister, Mr Baah Wiredu, the Minister for Lands, Forestry and Mines, Professor Dominic Fobih, and other directors of the bank.

The Okyenhene said it was depressing that a continent that had served as the world's bank for natural resources should be the poorest on the globe.

The Okyenhene also spoke about the contradictory nature of Africa's relation with the world, and wondered why prices given for African raw materials were so low.

As a way out, Okyenhene suggested, that the Bank lend its support towards empowering traditional authorities to manage their natural resources.

Mr Wolfowitz, who is a former Deputy Secretary of State of the United States of America said the bank would partner government in new ways to tackle environment challenges facing Ghana.

He said the bank was also working towards solving problems associated with HIV/AIDS and malaria and commended the Okyenhene for the enormous work he has done in the area of environmental sanitation and HIV/AIDS.
Source: GNA