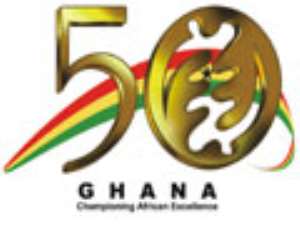 Most Heads of state and dignitaries expected to be part of the country's Golden Jubilee celebrations are set to arrive in the country today.
Press Secretary to the President, Andrews Awuni told JOY FM earlier today the number of foreign dignitaries continues to swell by the day and most of them will be arriving today.
He said last minute touches are been made at all the relevant venues for the celebrations to ensure a smooth jubilee celebrations. He said most heads of state who have confirmed their participation are expected in town this evening.
Parliament is expected to re-live the last Parliamentary motion that the country ushered the country into Independence on the eve of Independence Day 50 years ago.
President Kufuor will be joined by his guests to witness that session later in the evening and from there embark on a procession to the old polo grounds to declare independence.