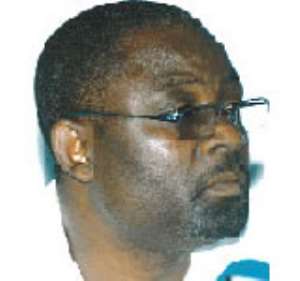 The Press Secretary to President Kufuor, Andrews Awuni has implored media personnel especially those who will be covering the staccato of activities at the mammoth Independence day celebration tomorrow to be more decent in their dressing.
Mr Awuni said; "We are not prescribing any dress code for the journalists but we implore you would be more decent, especially on such an August occasion. We know Ghanaian journalists are already decent but want you to take advantage of the occasion and be more decent".
Mr Awuni made these remarks at the press conference held at the Ministry of Information and National Orientation on Friday.
The press secretary called on the international media especially not to mask themselves behind illusion that "we have a warm climate condition" to be in any obscene dressing.
He indicated that though the ministry is not prescribing any dress code, journalists should not take advantage of it to wear slippers and T-shirts at the ceremonial grounds.
Mr Awuni further stated that the accreditation that would be provided for the press would cover only public events with just a few other accreditations to cover what he describes as "not open to the public".
He stated that unlike other celebrations, a special passage would be arranged for the press in order that their work would not be interfered with by other participants.
Mr Awuni disclosed that so far the event would witness the presence of about 500 media personnel, 200 local media and the 300 from international media.
He mentioned the media houses as BBC-Radio and Television, DW-TV and a host of others.
He asserted that only GTV, BBC and Aljazeera televisions would be allowed to carry the activities at the Independence square live.
According to the Press Secretary, a special press conference hall has been allocated to the foreign press who would want to file their stories to their originating countries.
"Please TV3, GTV and Metro, don't go and besiege the press conference for the foreigners when you finish covering, go to your various newsrooms and leave the foreign press," he cautioned.
He indicated that a special press gallery has been reserved for all reporters and camera crew.
Source: Ghanaian Voice