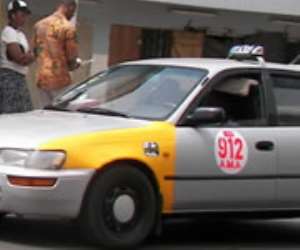 The Accra Metropolitan Assembly (AMA) on Friday warned that any taxi cab operating in the city without the AMA security number would be impounded by the police or Metro Security Guards.

A statement issued by the AMA Public Relations Department in Accra said taxi drivers who were found not to be wearing the prescribed sea-blue shirt and dark blue trousers would be arrested and put before court.

The statement said the order followed the expiry of a 28 February deadline for taxi drivers to register with the AMA for embossment of their cabs with special security numbers.

The statement said a suit brought against the AMA by two taxi operators had been dismissed by an Accra High Court.

Taxi cab owners and drivers who operate in Accra sued the AMA at the High Court praying the court to stop the implementation of an order asking taxi drivers to put on uniforms and for taxi cabs to be embossed with numbers.

In a motion on notice for interim injunction, the lawyer of the plaintiffs Mr K.A. Bompreh is praying the court for an order restraining the AMA, its assigns, agents and representatives from enforcing or implementing the order pending the final determination of the suit.

The suit was filed on behalf of the plaintiffs by Mr Ebenezer Obeng Asante and Mr Albert Ahwireng for taxi cab owners, taxi drivers of the Ghana Private Road Transport Union (GPRTU) in Accra, except the National Executive Council of the Union.

A statement of claim sought a declaration that the AMA was not vested with the power to prescribe a specific dress code for taxi drivers operating in the city.

It is sought a declaration that the defendant "acted in excess of its power" when it instructed the plaintiffs/taxi cab owners to emboss the front doors of cabs with numbers.