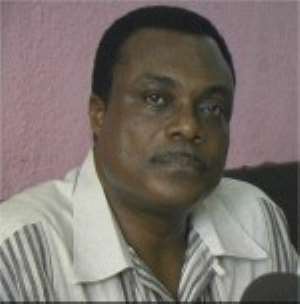 The Minister of Health, Major (Rtd) Courage Quashigah has blamed Ghanaian intellectuals of not doing enough for the country's socio-economic advancement.
He says it is a shame that food is still packaged using primitive methods adopted over fifty years ago.
Major Courage Quashigah was speaking at a forum organized in Kumasi by the National Union of Ghana Students as their contribution towards Ghana's 50th anniversary celebrations.
He said the schools have failed to produce personnel who would appreciate the environment and take steps to protect it. He even produced a bag-full of locally prepared food he bought by the roadside to buttress his point.
Quashigah said until Ghanaians changed their attitudes, the economy will continue to rely on the developed economies for her survival.
He said Ghanaians do not appreciate themselves and the environment and the reason is because they are not taught to do so. He cited Cuba as a clear example of a country of patriots because they are taught to be patriotic in school.
He said even developing countries are able to project the number of specific fields of human resources they would need in the future and plan towards their training, however the same cannot be said of Ghana's training institutions.
NUGS President William Yamoah was concerned about the proliferation of tribe-based associations in the country's universities and other training institutions and advised leadership of such groupings to ensure they refrained from acts likely to cause divisions among the society.