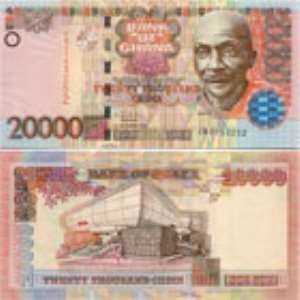 Emmanuel Victor Asihene, the East Akim District Chief Executive has appealed to Ghanaians, especially party functionaries and opinion leaders to desist from politicising the re-denomination of the Ghanaian cedi and other national policies.

He explained that, in recent times almost every issue in the country was being politicised to the extend that well-intended programmes for national development were wrongly presented to the people as bad initiatives for political reasons, and in the end it was the nation that suffered.

Mr Asihene was speaking at a public forum on tax and re-denomination of the cedi, organized by the East Akim District Secretariat of the National Commission on Civic Education (NCCE), in collaboration with the District Assembly and the Revenue collecting agencies, at Kyebi on Monday.

He appealed to Ghanaians to listen carefully to the various educative programmes in the media and public fora to enable them understand government policies.

Mr Asihene urged the people to pay their taxes regularly to the assembly to enable it generate more funds to supplement the Common Fund for development projects.
Isaac Nkrumah, the East Akim District Director of the NCCE, urged the people to support the re-denomination of the cedi that starts in July this year.
He explained that, even after December 2007 when the official usage of the current cedi will end, provisions will be made for people with old currency to acquire the New Ghana cedi.

Mr Nkrumah said the new currency would be in one, five, ten, twenty and fifty notes denominations and the coins in one five pesewas, ten pesewas, twenty pesewas and fifty pesewas.

He said soon the pictures that will appear on the various notes and coins would come out and used in educating the people before July 2007 when the re-denomination exercise would begin.

Philip Afrifa, Inspector of Taxes of the Internal Revenue Service, explained that filling of tax returns enables taxpayers to benefit from some incentives like 240,000 cedis per each child at school, relief for care of elder parents of the taxpayer and others.

He explained that the development of the country to a large extent depended on the amount of taxes collected.
Source: GNA