Police Administration suspends leaves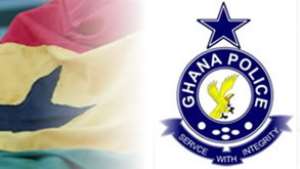 The Police Administration has suspended leave and travels outside the country by police personnel until after the nation's Golden Jubilee celebration.
This is to ensure the presence of enough police personnel to provide the needed security for the [email protected] celebrations.
Inspector General of Police (IGP), Patrick Acheampong, who announced this at an emergency Regional Commanders' conference at the Police Headquarters to properly strategise for the celebration said the directive is to ensure that all personnel are available for police work during the celebration.
"One thing I can promise you during this period is sleepless nights and long hours on duty. We have to increase our presence in town," he said and stressed the need for crime to be kept at the barest minimum to guarantee citizens and visitors who would be in the country for the jubilee events maximum safety.
The IGP said although general guidelines have been issued for police operations during the period, all units must map out strategies to address peculiar challenges in fighting crime.
He gave the assurance that the police would closely monitor and provide security for all the events in connection with the jubilee since criminals might take advantage of the influx of visitors to commit crime.
On the availability of logistics, he said, the police was liaising with the Customs, Excise and Preventive Service for the possibility of procuring some of the seized cars to augment its fleet for operations.
Albert Kan-Dapaah, Minister of the Interior, in a remark to open the conference urged the police to effectively collaborate with the other security agencies to enhance their operations.
"The celebration has just begun and we have a long way to go. The reputation of the police is at stake in ensuring an incident-free celebration, and society will be expecting much more from us in the weeks ahead," he said.
Source: The Ghanaian Times