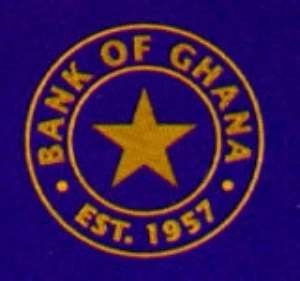 The Bank of Ghana (BoG), regulator of the banking industry, is working out a plan for the establishment of a common platform that will serve all banks with Automatic Teller Machines (ATMs) before the introduction of the new currency this July.
The BoG aims to create an environment in which clients of all the banks will find it more convenient to use their ATM cards to transact businesses after the introduction of the new currency.
The system, known as the Visa National Net Settlement Service, enables any bank to share a common ATM with other banks.
A member of the Re-Denomination Steering Committee, Fiifi Blankson, disclosed this to Business Week in Accra recently.
Early last year, a few banks that had common VISA cards networked their ATMs, thus using one platform. The banks that became part of the shared and networked new service include Barclays Bank, Standard Chartered, Stanbic Bank, Ecobank Ghana and SG-SSB.
According to Blankson, BoG intends to make it possible for the rest of banks and those already on one platform to come on board the new platform it envisages. This means customers of a bank with an ATM can access their monies from nay bnak across the country.
All the banks will be expected to agree to a common charge per transaction for customers who make use of the new service. Last year, ¢5,000 per transaction was agreed upon by some banks in the pool.
However, with the over-20 banks on the BoG proposed platform the charge per transaction I expected to go down.