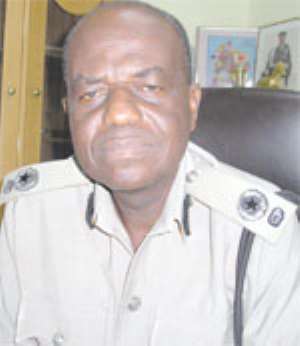 The Greater Accra Police Command on Saturday mounted an operation in which 35 suspected criminals were rounded up at various locations.
According to a police source, during the operation, a quantity of green leaves, suspected to the Indian hemp was seized from some of the suspects.
The suspects, who were scattered among the various cells in the city, would be investigated and paraded for those who have suffered at the hands of criminal gangs to come identify them.
At the end of the investigations, those culpable would be put before court, the police source told Daily Guide.
The operation, which had all the elements of surprise, saw the police raiding areas such as Newtown, Nima, Circle, Neoplan Station and Avenor, all in Accra.
The source encouraged members of the public to proffer information about criminals to the police so that together, the country can move forward without such criminal elements.
Accra has in the last few months witnessed some of its worst criminal activities.
Police/military patrol teams have however been set up to arrest the situation.