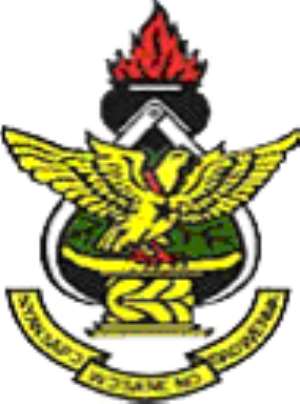 Some outgoing student leaders of the Kwame Nkrumah University of Science and Technology risk losing their certificates upon graduation for allegedly embezzling funds being association dues.
The affected student leaders from the Department of Social Science, Rural Arts and the Faculty of Law cannot account for some ¢25 million.
Authorities at the University say the association's executives will forfeit their certificates unless they refund the monies.
Executives of the Social Science department are reported to responsible for some ¢15 million, the Rural Art department has some ¢6 million to account for while the Law Faculty must account for ¢4 million.
The development is said to have delayed the handing over ceremony and the swearing-in of new executives elected last year.
The Provost of the College of Art said the unfortunate trend needed to be checked with the imposition of stricter sanctions and has directed that the defaulting students accounted for the sums or bear the consequence.
Meanwhile two second year law students of the university have petitioned the university's Judicial Committee of the SRC to disband political groupings on campus.
Messrs Charles Ofori and Charles Acheampong believe the SRC's constitution outlaws such groupings as TEIN of the NDC and TESCON of the NPP and their activities.