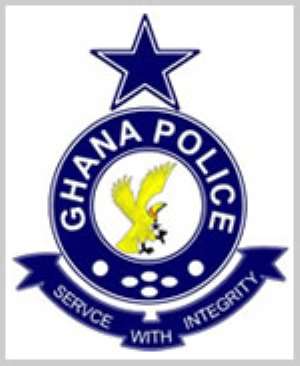 •For Incest
A 40-YEAR-OLD farmer and resident of Abuontem in the Nkoranza district of the Brong-Ahafo region, Mr. Kwadwo Ampofo, has been sentenced to 15 years imprisonment in hard labour by the Techiman circuit court for incest.
The accused person, who pleaded guilty, asked for leniency and attributed his act to the influence of alcohol.
Prosecuting, police chief inspector S.Y. Jebuni told the court presided over by his lordship Justice G.K. Kwasi Kumah that the incident occurred on February 14, 2007 when the accused person invited the victim, who was his biological daughter, from Akuma, another village in the Nkoranza district, to come for her new school dress.
He said on reaching her father's cottage, the two journeyed to Baanafo for the said school dress.
Chief Inspector Jebuni told the packed court that on reaching a portion of the road at about 10.00pm, the accused person instructed the class five pupil to lie supine on a slab, forced her to undress and forcibly had sex with her. Chief Inspector Jebuni further explained that Mr. Ampofo cautioned the poor girl not to disclose her ordeal to anyone, lest she died.
He said on arrival at Abuotem, the victim was asked to go to Akuma.
At Akuma however, the girl narrated her ordeal to her grandfather, who lodged a complaint with the police.
A medical form was issued by the police and the girl was sent to the Nkoranza St. Theresa's hospital where it was detected that she had been defiled.
After investigation, the accused person was arrested from his hide out and sent to the Domestic Violence and Victim Support Unit (DOVVSU), Wenchi Office, where he was charged with the offense and arraigned.
As the accused was being whisked away to begin his prison term, the large crowd that gathered at the foreground of the court started hooting at him.