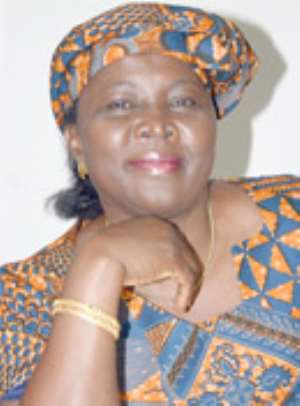 AFTER SEVERAL months of misunderstanding, controversy and wrangling, Parliament yesterday passed the domestic violence bill.
It will therefore become a law as soon as it receives presidential assent.
The passage of the bill was however not without incident as some members of Parliament from both sides of the House wanted clause 14 (2) P amended.
The clause which falls under the grant of protection order, states that: "The court may issue a protection order to prohibit a respondent from committing or threatening to commit an act of domestic violence personally or otherwise against an applicant or a relation or a friend of the applicant coming within 50 metres of the application."
The 50-metre distance allowance was the main bone of contention, as some MPs said it was not practicable considering the demographic and sociological condition of the nation.
The MPs who argued against that clause were Hon J.H. Mensah, Sunyani East, Kwadwo Adjei-Darko of Sunyani West and Kwabena Adusa Okerchire of Nkawkaw.
They argued that 50 metres was too restrictive a distance to allow people to operate within, as most Ghanaian communities, especially villages, are in themselves not larger than 50 metres.
And so to say that people should not be within a 50-metre radius of others might be limiting the movement and freedom of such individuals.
The MPs argued that most Ghanaian communities are so closely-knit that any attempt to follow to the letter and spirit of the said clause might wreak havoc in society.
Their call for an amendment of the clause was not taken as the Majority chief whip, Osei Kyei-Mensah Bonsu, the Deputy Majority Leader, Abraham Ossei-Aidoo, Hajia Alima Mahama, Minister for Women and Children's Affairs, said judges had the discretion whether or not to use that clause.
Most of the women parliamentarians were seen openly rejoicing outside the chamber after the bill's passage.
The MP for Jomoro, Hon Lee Ocran, described the bill as "a bogus law".
He likened it to the law of causing financial loss to the state, which was passed hastily without taking into consideration its likely consequences.
Hajia Alima Mahama, in an interview, said the passage of the bill was not a magic wand to solve all the problems of women.
She therefore appealed to women groups to develop programmes of action to build their capacity to assert their rightful positions in society.
Ms Akos Dzathor, programme manager of Women's Initiative for Self Empowerment, an Accra-based non-governmental organisation, was happy that the bill had at long last been passed.
Ms Dzathor, who was in parliament to give moral support to the women caucus in Parliament, said their efforts for the past five years had not been in vain.
It would be recalled that the Domestic Violence Bill was presented and read the first time in Parliament on Wednesday, May 24, 2006.
The bill was subsequently referred to a joint committee on Gender and Children and Constitutional, Legal and Parliamentary Affairs for consideration and report, pursuant to Article 106 (4), (5) and (6) of the constitution and Standing Orders 175 and 179 of Parliament.