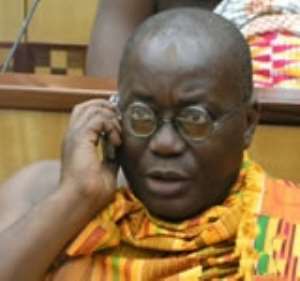 The Ghana Embassy in Tripoli, Libya says it is still investigating reports that scores of Ghanaians have died in that country when a bus on which they were being conveyed for deportation was involved in an accident.
"It has not been established that the report is true. So far, no one appears to know of the accident in Libya;" a source at the Embassy told the Times yesterday.
Harold Agyeman, an Assistant to Deputy Minister of Foreign Affairs, Akwasi Osei Agyei, also told the Times that there had been no confirmation of the accident which was said to have happened in Sedhaa; about eight hours drive from the capital, Tripoli.
He said Ghana's Ambassador to Libya, Kwadwo Wadee, has informed the Ministry that checks with the Libyan authorities have not provided any evidence of an accident.
The Ambassador, he said, discovered out at the Deportees Processing Centre at Sedhaa that the centre was full and was not expecting any group of African illegal immigrants to be processed for deportation.
The Ambassador then continued to the Police Post at Gariyah, a nearby town where enquiries about the alleged accident did not yield any results.
In addition, he said, the Ambassador contacted leaders of various Ghanaian communities in Libya who have denied knowledge of the incident.
He stated that the Embassy was also cross-checking the report with the Nigerian and Nigerien missions in Tripoli.
"Preliminary investigations have so far shown nothing, but we are still checking," Mr. Agyeman said.
Unconfirmed reports from Libya on Monday said scores of Ghanaians are believed to have died in that accident when a bus they were traveling on was involved in an accident.
The news originated from some concerned Ghanaians in Libya, who on Monday morning called Peace FM, a local radio station in Accra to say that the accident had claimed the lives of about 100 Ghanaians and an unspecified number of other African immigrants in that country.
The reports said the deceased were all deportees who were being transported to a site in Sedhaa.