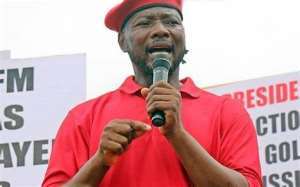 Bernard Mornah, Former Chairman of the People's National Convention has bemoaned the deteriorating economic situation of the country.
According to Mr. Mornah, the main problem with Ghana's economy is Ken Ofori-Atta still in office.
On July 11, he said in an interview on TV3 that the International Monetary Fund (IMF) bailout was not the best way for Ghana.
He noted that until the Finance Minister is removed from office, the situation economic situation with remain with Ghanaians for long.
"Ken Ofori-Atta is the challenge of this economy. Look at how bondholders. You saw what they had to go through in order that they can get their payment that they are due. This man cannot be trusted and so I find it very difficult that, we find it very difficult to express this but President Akufo-Addo's continuous acceptance in office will continue to be the nemesis of this country and in particular the New Patriotic Party(NPP)," Bernard Mornah stated.
The Speaker of Parliament, Alban Bagbin wants the Finance Minister, Ken Ofori-Atta to consider presenting the mid-year budget review before July 27, 2023, as the House intends to adjourn sine die on August 3, 2023.
The Majority Leader, Osei Kyei-Mensah-Bonsu had earlier announced that the mid-year budget presentation was scheduled for July 27 with the house expected to adjourn on August 9, 2023.