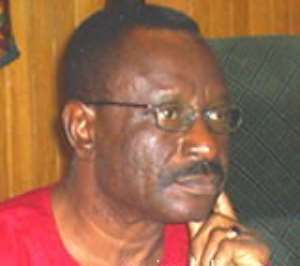 Just recently the Accra Metropolitan Assembly (A.M.A.) embarked on an exercise to rid the nation of filth. The brain behind this was to make the city clean. In their bid to keep the city clean, hawkers who sell on the pavements have been sent off the pavements and re-allocated to a new market. Yet they come back to the streets and pavements to sell at night, is it that they do not like the market or what?
Well I think they believe people buy more thus, they sell much whilst on the pavements, but no matter what this should not be so because the pavements were not made for sellers to sell on, it is just wrong to sell on pavement and when you do that you are infringing on the right of the passers-by. They were made for passers- by to walk on in order to promote safety on our roads.
Whenever these hawkers are sent off the pavements they complain that they have been deprived of their source of income and as such their daily bread, it really saddens my heart when I hear this. If allow them to continue selling on the pavements, very soon they come on the roads as was happening in Makola and they will block the roads outright as time goes on.
How come the government has provided a lot of markets and yet people choose to sell on pavements? In a market I visited in Dansoman quiet recently I was surprised at what I saw, this market which was built over five (5) years ago has less than one third (1/3) of its sheds filled with sellers whereas the rest have become homes for so- called rubbish collectors, chop bar helpers and wee- smokers. Do you not think that they are rather wasting the nation's resources by not patronizing the markets which government has built with the tax- payer's money?
The pavements which are now free in one way or the other has lessened traffic, because the passers- by who would have used the roads alongside the vehicles are now using the pavements since they are now free of sellers. It is you and I who will help keep our city clean and in order so let us help the Accra Metropolitan Assembly to do its job effectively. I say kudos to them and they should keep up the good work they are doing. Let us give credit where and when it is due and stop behaving like hypocrites.
[email protected]
Naa Okailey Tagoe
Awoshie- Accra