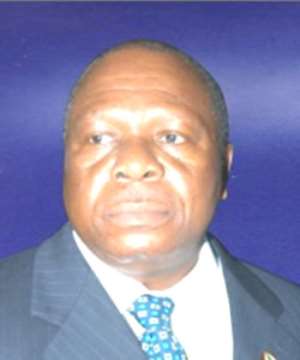 Lawyers for convicted MP for Keta Dan Abodakpi were Tuesday morning served with an affidavit in opposition to a bail application they filed last week.
The Fast Track High Court in Accra was to consider the bail application for Mr. Abodakpi but the filing of the affidavit by the prosecution to oppose the application necessitated an adjournment to the 5th of March.
The prosecution team lead by Chief State Attorney Gertrude Aikins filed the affidavit on Monday and served on Mr. Abodakpi's lawyers on Tuesday morning.
The lawyers said they needed time to study the affidavit.
Mr. Abodakpi, the MP for Keta who wore a white, long-sleeved shirt with black trousers, made his first public appearance since his incarceration two weeks ago.
He was escorted to the court room flanked by two prison officers with a third one holding a black suitcase behind them.
Mr. Abodakpi has since returned to his prison at Nsawam whiles his lawyers study the affidavit to determine if his case for bail would be granted.
Leading members of the minority caucus in Parliament, including the MP for Ave-Avenor Doe Adjaho, Dr Ben Kumbuor from Lawra, Inusah Fusieni of Tamale Central and MP for South Tongu, Ken Djirasah were in court to express solidarity with Mr. Abodakpi.
In meantime JOY News has learnt that the substantive appeal case filed against the ten year jail term handed the MP for defrauding by false pretences and causing financial loss of 2.73 billion cedis to the state is being processed for hearing.